Theme Week Events & Activities
Great Outdoors
Become one with nature this week as we learn all about navigating the wilderness and identifying everything that's around us.
More Info
From bugs to trees to natural formations, learn about what makes being outside at Camp Tycony the best!
Wildly Creative
Look Closely and see the beauty that is all around us! Using nature as our tools, anything is possible with your imagination.
More Info
We'll get creative this week with projects such as leaf rubbing art, kindness rocks, and pinecone crafts.
Time Warp
Travel through time with themed days and activities from a different decade everyday!
More Info
Destinations may include the Wild West, Medieval Times, a 50's Sock-Hop or even a groovy Tie-Dye Day.
S.T.E.A.M.
Interested in Science, Technology, Engineering, Arts and Math?
More Info
This week of awesome activities involves introducing campers to a unique variety of STEAM projects, games and challenges. Activities to stimulate the mind and spark curiosity will vary,  but promise to encourage engagement and the imagination of every camper!
Party in the USA
Celebrate America during this red, white, and blue packed week. 
More Info
Campers will have the opportunity to create camp-themed banners, songs, cheers, and even our very own Tycony Mascot. Campers will enjoy parages and historical discoveries thi week, while learning about the USA and what makes us a great country.
Mystery, Maps, & Riddles
Become a detective and unveil the mystery at your camp.
More Info
Become a detective and unveil the mystery at your camp. Participate in scavenger hunts and figure out the hidden codes to unlock the riddles. Every day is a mystery, and anything can happen!
The Y-Lympics
Each group will have a country and compete in Y-Lympic events.
More Info
Team unity and participation is essential. Some events will involve skill and energy and others will involve problem solving.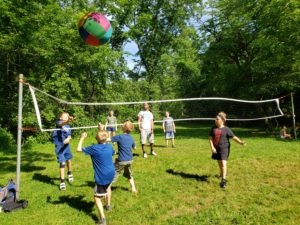 Y's Got Talent
Let your inner performer shine at the YMCA's very own Talent Week.
More Info
Find your moment in the spotlight with activities like a lip sync challenge, dance-off, improv skits, and a talent show. We will have our end of the summer carnival this week too!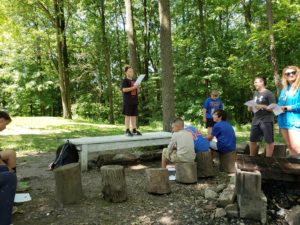 Camp Rewind
Did you love all of the games and crafts you played?
More Info
Do you want to get messy just one more time this summer? Then you're in luck! Spend the last week of camp revisiting all of our favorite activities and games as we put the entire summer on rewind.