Directors & Camp Staff
WHO WE ARE
At the YMCA, providing safe, high quality, and enriching experiences for all youth has always been our purpose, and even in today's world, this promise remains true.  YMCA summer childcare programs are full of life-changing experiences, unforgettable memories, and keep the health of kids, their families, and our staff as our top priority.
Full Staff Directory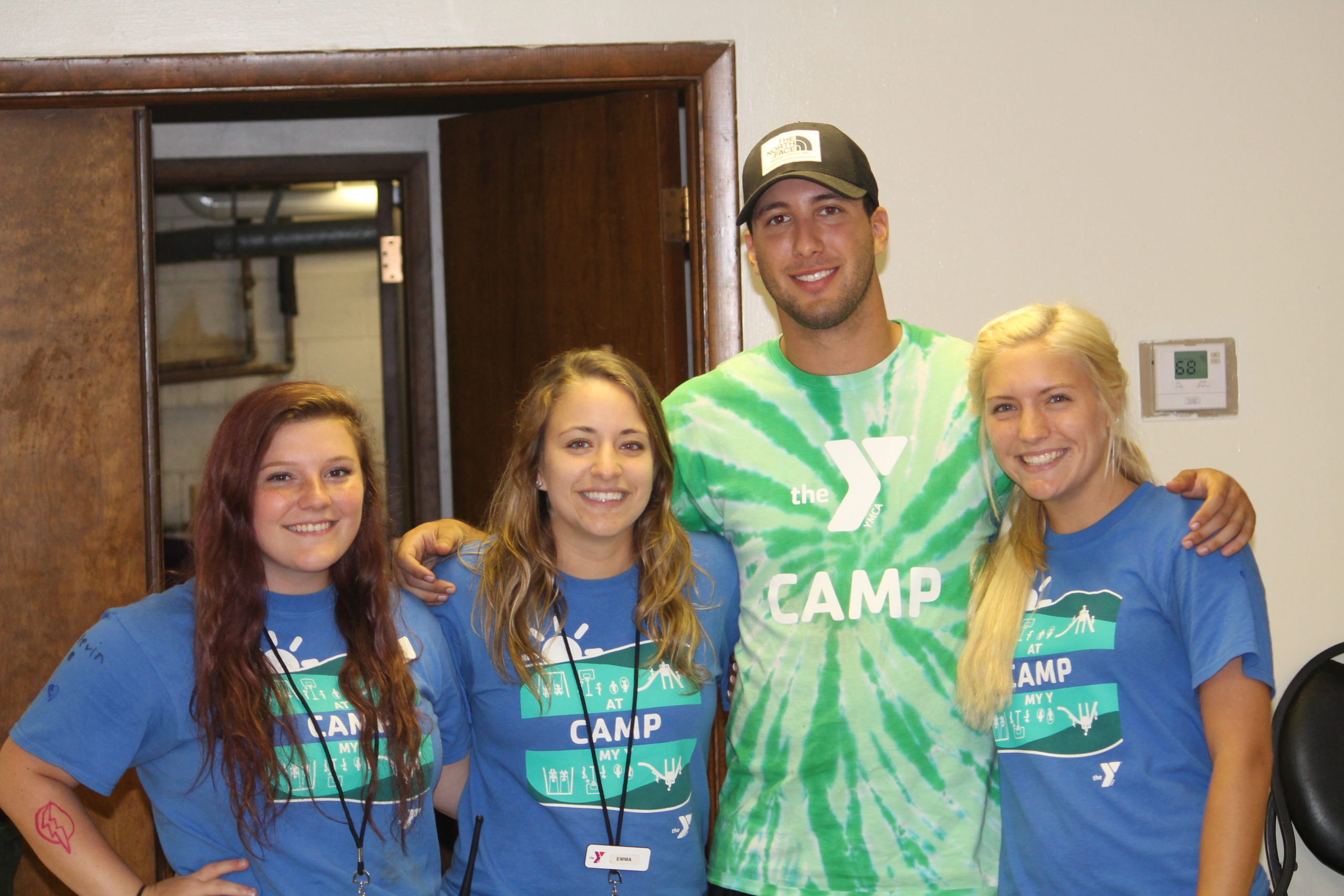 Only the BEst
We Know How to Make Learning Fun For Kids
Our team works to help children discover their strengths and further their knowledge of the outdoors. Staff are selected on the basis of their maturity, skill level and enthusiasm working with children. Many are Camp Tycony alumni.
Our Directors and Camp Staff
FOREVER TEAMMATES
Meet your camp team!
Peggy Demchak
Day Camp Director (3rd Summer)
Camp Director Peggy Demchak brings 30 years of youth development experience to the Camp Tycony team. She has served in a variety  of  roles throughout  her  career, directing child care and camp programs in Illinois, Delaware, and  Alaska, Most  recently, she  worked as an instructional assistant and reading intervention specialist in Kendallville, IN.  "Camp is my first love in programming–I'm delighted to be back in the game."  Peggy holds a Bachelor of Arts degree in English from Purdue University and lives in Converse, IN with her husband, two cats, and two sons, who both attend Ball State  University. She's looking forward to meeting new families and fostering a love for everything Camp.
A.J. Edwards
STEM Camp Director (5th Summer)
A.J. has worked for the Kokomo Family YMCA since 2016. He started out in the Membership Department, where he worked at the front desk of the Downtown Y. His first summer at YMCA Camp Tycony was in 2017. In 2018, he began his role as OST Coordinator, which involves working at our Downtown OST Site and planning days out of school. In 2020, he directed Emergency Child Care and the Summer Discovery Bridging the Gap Program. A.J. holds a bachelor's degree in Business Management from Indiana University and is currently earning his MBA from the University of Southern Indiana.  A.J. grew up at the Y and considers being able to work with the next generation of Y kids an incredible honor.
Courtney Brackett
Upper Camp Unit Head (3rd Summer)
Courtney started working for the YMCA in May of 2019, as a camp counselor. She has since worked in our OST Program, and is now serving as our Upper Camp Unit Head. She is a student at Indiana University Kokomo, majoring in Elementary Education. Courtney supervises our Pathfinders and Adventurers units.
Marlie Chaffee
Lower Camp Unit Head (3rd Summer)
Marlie joined the Kokomo Family YMCA staff in September of 2018. She started out in our Play and Learn Center, before joining our Out of School Time/Day Camp Program in May 2019. She is currently a student at Indiana University Kokomo, majoring in Elementary Education. She was promoted to Lower Camp Unit Head in March 2021. Marlie supervises our Trailblazers and Explorers units.
Zachary Whiteman
LIT Program Facilitator (3rd Summer)
Sterling
Colton
Caiden
Danielle
Seth
Macie
Carlee
Preston
Lauren
Courtney
Sandi
Jackie
Grant
Lizzie
Gabbi