YMCA Camp
Blog + Gallery
Camping, like many Y programs, is about learning skills, developing character and making friends. Our dedicated counselors are committed to making sure camp is a fantastic experience for every camper.
Subscribe Now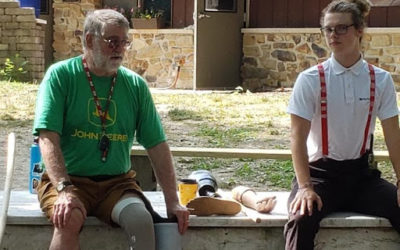 This past week, we celebrated the theme of STEAM (Science, Technology, Engineering, and Math). We used our skills in Chemistry to make play-doh and slime. We practiced physics to make pendulum paintings. Science to cook over an open fire and make S'Mores, and so much...
06/10/2020 A little Rain won't keep our Camp Staff from making this the BEST. SUMMER. EVER! Rain or Shine- Our Camp Counselors are always ready to have a great day at camp!
Keep up with all that is happening with Camp Tycony and Summer Discovery by subscribing to our blog. Don't Miss Out. Sign Up today!