What a warm week! Nothing like summer in Indiana. Camp Tycony campers are tough and creative, though. When we get hot weather, we don't let it get in the way of our fun. We pull up some shade and jump into fun.
What would a hot day be without water balloons?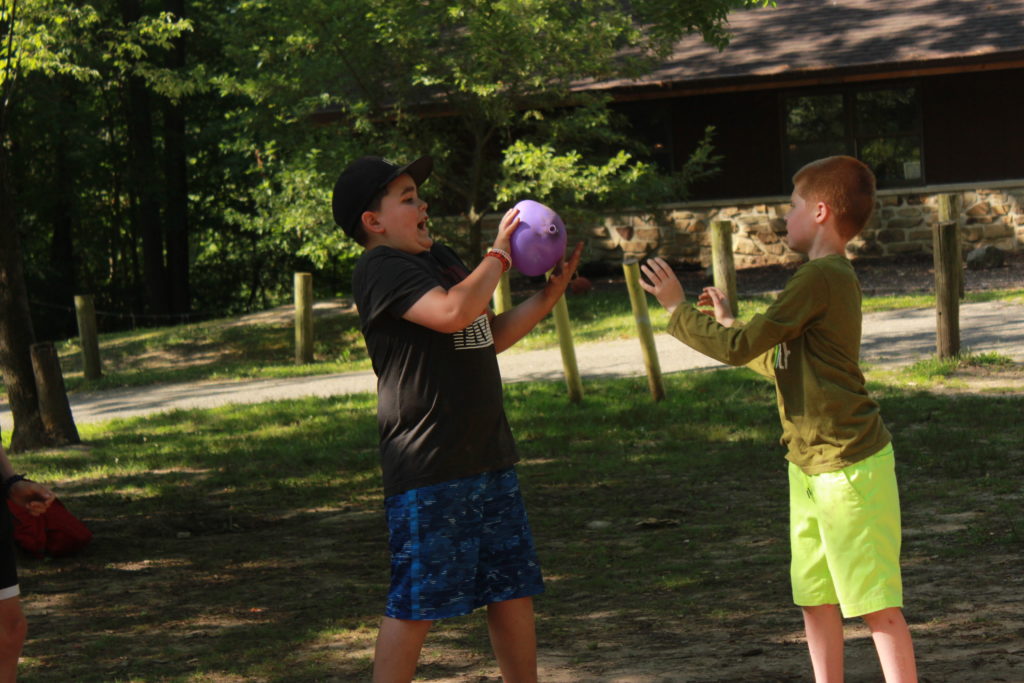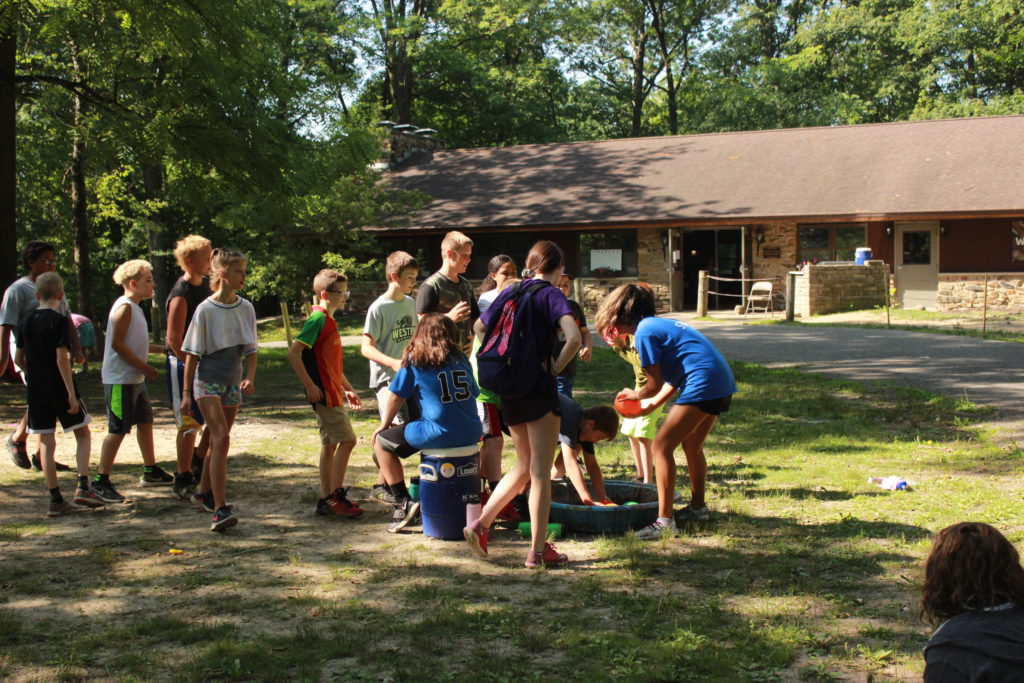 The funniest thing to me was this plastic pool full of water balloons. The urge to go to the pool was strong…. we kept needing to direct them to the game.
"Come on, guys. Let's get in a line."
"No. Leave the balloons alone for a minute. Get in line."
"Now, everyone get a partner."
"Seriously. Leave the balloons alone for a minute."
It was quite funny.
We also used magazines to create Not-So-Secret notes.
We made maps, and then made them look old by painting over them with tea.
If you add in an Amazing Race with eggs and spoons….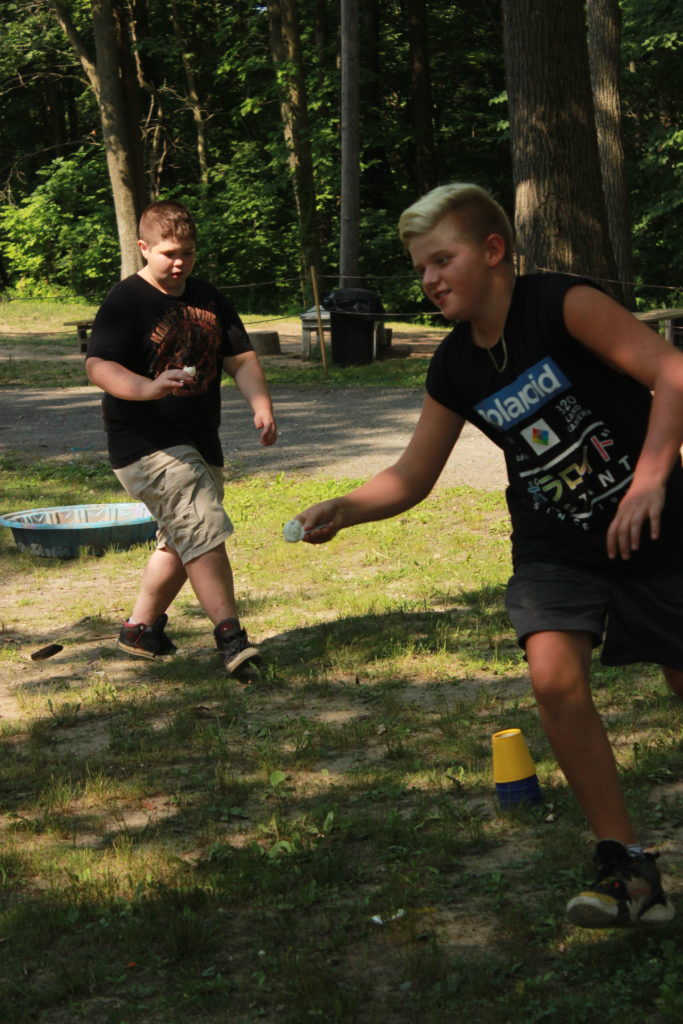 A little bit of Ms. Sandi giving them a run for their money…
and a lot of smiles….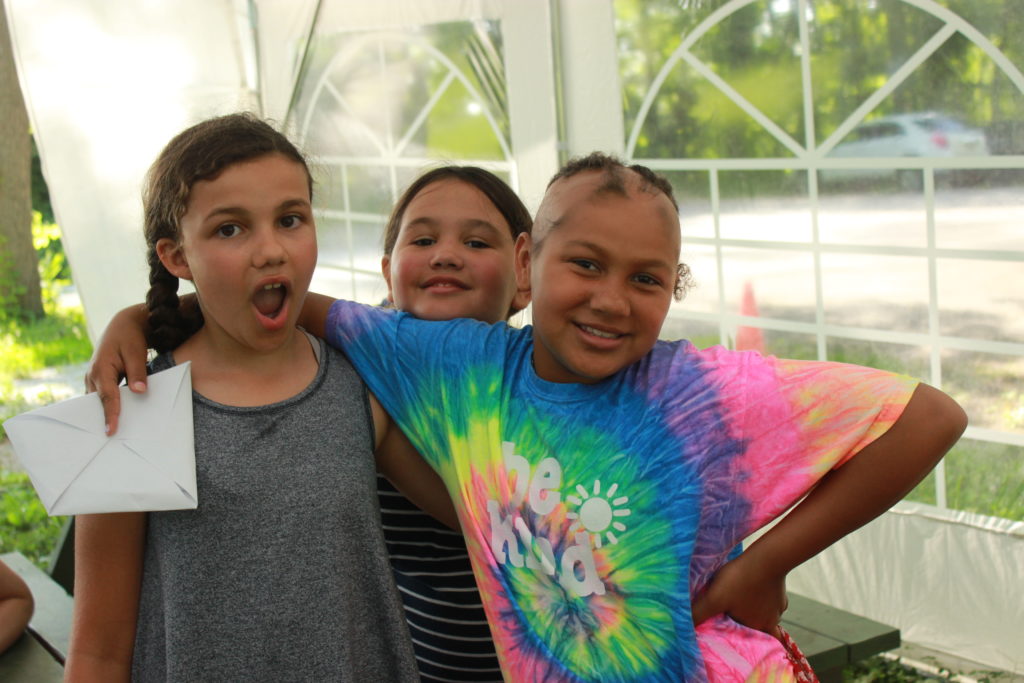 I think you'll see the answer to the riddle of, "What makes camp so cool?" You'll find it isn't a Mystery at all.
It's a Tycony thing.
This week will be the Y-lympics complete with a team competition to reach the finish line and receive …they'll have to wait and see.
Thanks for sharing your kids with us this week. Hope to see you for week 7.
Stay safe.
Maven